Milwaukee Religious Discrimination Lawyer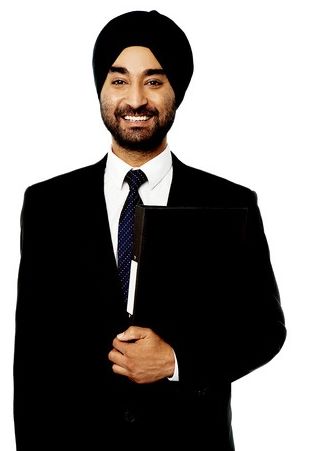 Discrimination because of Religion Is Illegal
Both State and Federal laws prohibit religious discrimination in the workplace. Religious discrimination is on the rise. Since 1997, yearly EEOC charges of religious discrimination have more than doubled.
What is Religious Discrimination?
It is unlawful for an employer to treat an employee or applicant for employment differently because of his or her religion or creed. Most people understand that the laws protect people who belong to organized religions such as Catholicism, Lutheranism, Mormonism, Buddhism, Hinduism, Islam and Judaism. However, many people are not aware that the laws protect all aspects of religious observance, practice and belief including new and unconventional religions.
Further, the laws protect individuals who have sincerely held religious, ethical or moral beliefs that are not part of an organized religion.
It is an unlawful employment practice for an employer to fail or refuse to hire, or to discharge an individual, or otherwise to discriminate against any employee with respect to compensation, promotion, advancement, discipline, suspension or the general terms conditions and privileges of employment based on his or her sincerely held religious beliefs.
Employers Must Accommodate Religious Beliefs and Practices
Employers must offer reasonable accommodations for an employee's religious beliefs or practices unless doing so causes an undue hardship. Examples include providing schedule changes or leave to allow an employee to attend religious observances.
An employer's duty to accommodate includes accommodating religious dress and grooming practices. Common examples would include allowing Jewish employees to wear a yarmulke or a Sikh employee to wear a turban. However, employers must also accommodate an employee's following religious prohibitions against wearing certain clothing. An example might be that a health club that requires employees to wear black tennis shorts may have to allow a Mormon employee who adheres to modest dress requirements to wear a long black skirt rather than the revealing shorts.
Religious Harassment
The laws also protect employees from being harassed because of their closely held religious beliefs when the harassment is severe and pervasive enough to create a hostile working environment.
Be Vigilant for Retaliation
At Carroll Law Firm. SC, we believe it is always best practice to contact us immediately if you believe you are the victim of religious discrimination because knowing your employment rights is critical to protecting yourself and your career.
However, if you choose to complain about religious discrimination or report discriminatory treatment before contacting an attorney, be vigilant for retaliation. Your employer may not retaliate against you for reporting, opposing or complaining about religious discrimination in the workplace. Retaliation can include but is not limited to enforcing rules more strictly, judging performance more critically and altering terms, conditions or privileges of employment such as working hours, wages, work assignments, etc.