Milwaukee Pregnancy Discrimination Lawyer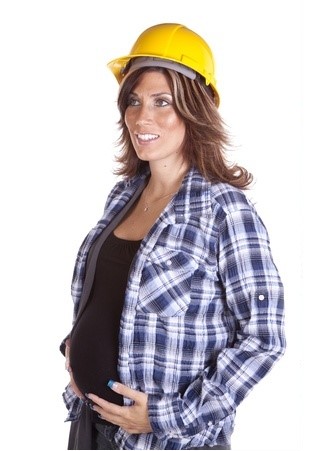 Pregnancy Discrimination Is Illegal
Both State and Federal laws prohibit pregnancy discrimination in the workplace. The Pregnancy Discrimination Act of 1978 amended Title VII of the Civil Rights Act of 1964 to make pregnancy discrimination a form of gender discrimination. The Wisconsin Fair Employment Act also considers pregnancy discrimination to be a form of gender discrimination.
What is Pregnancy Discrimination?
It is unlawful for an employer to treat an employee or applicant for employment differently because of pregnancy. It is an unlawful employment practice for an employer to fail or refuse to hire, or to discharge a woman, or otherwise to discriminate against any woman with respect to compensation, promotion, advancement, discipline, suspension or the general terms conditions and privileges of employment based on her pregnancy.
Examples of Pregnancy Discrimination
The most obvious example of pregnancy discrimination is where an employer fears that an employee may be less dedicated to her job after having a child and finds an excuse to discharge a woman after learning she is pregnant. However, pregnancy discrimination also includes less obvious acts of forcing pregnant woman to take time off or to change their job duties during their pregnancy. Many employers think they are being helpful by changing job duties for pregnant women. Certainly, the employer may offer to do so but cannot require a change in job duties. An excellent example is in the hospitality or food service industry. While it is true that a pregnant woman may be more comfortable as a hostess than as a server, the woman may not wish to lose the additional income that being a tipped employee may offer.
Further, there may be times during pregnancy where a woman is temporarily unable to perform her job because of a medical condition related to her pregnancy. In such situations the employer is required to treat her the same way it treats other temporarily disabled employees including but not limited to providing light duty, alternative assignments and providing leaves of absence.
Another example of pregnancy discrimination is when an employer creates a rule prohibiting a woman from returning to work for a specified period of time after giving birth..
Pregnancy Complications and the ADA
Some complications or impairments that result from or are caused by pregnancy may be considered disabilities under applicable laws. Examples may include gestational diabetes, preeclampsia and pregnancy induced hypertension. An employer may be required to provide reasonable accommodations to pregnant women with conditions that rise to the level of disability under the law. For more information on disability discrimination, click here.
Harassment & Pregnancy
The laws also protect pregnant women from being harassed by co-workers and supervisors because of pregnancy when the harassment is severe and pervasive enough to create a hostile working environment.
Be Vigilant for Retaliation
At Carroll Law Firm, SC, we believe it is always best practice to contact us immediately if you believe you are the victim of pregnancy discrimination because knowing your employment rights is critical to protecting yourself and your career. However, if you choose to complain about pregnancy discrimination or report discriminatory treatment before contacting an attorney, be vigilant for retaliation. Your employer may not retaliate against you for reporting, opposing or complaining about pregnancy discrimination in the workplace. Retaliation can include but is not limited to enforcing rules more strictly, judging performance more critically and altering terms, conditions or privileges of employment such as working hours, wages, work assignments, etc.