Milwaukee Ethnicity Discrimination Lawyer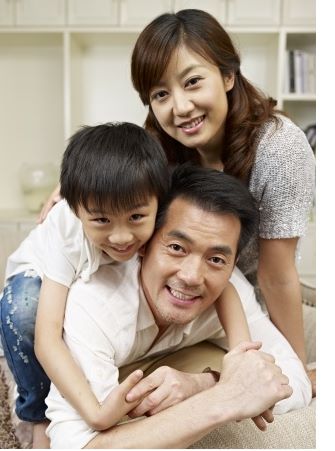 Ethnicity/National Origin Discrimination Is Illegal
Both State and Federal laws prohibit National Origin/Ethnicity discrimination in the workplace
What is National Origin/Ethnicity Discrimination?
Title VII of the Civil Rights Act of 1964 (as amended) refers to it as national origin discrimination, the Wisconsin Fair Employment Act refers to it as National Origin/Ancestry discrimination but considering its broad application the best term may be ethnicity discrimination.
Employers may not discriminate individuals based upon the country in which they were born or the part of the world they or from but the laws do not stop there. Employees are also protected from discrimination because of their ancestry, culture, ethnic background, because they appear to be of a certain ethnic background (even if they are not of that ethnicity) or because they may speak with an accent.
Ethnicity/National Origin discrimination also includes treating an employee less favorably because of their association with a person of a particular national origin, ethnicity or culture or their association with a particular ethnic organization or group.
While it may be counterintuitive to some, the laws recognize that people of the same ethnic background may discriminate against each other because of their ethnic background.
National Origin/Ethnicity & Workplace Harassment
The laws also prohibit harassment against an individual because of his or her national origin or ethnicity in the workplace. As with other forms of harassment, derogatory comments, ethnic slurs, and displaying offensive images may constitute harassment when they become severe enough to
How Do I recognize National Origin/Ethnicity Discrimination?
The laws prohibit discrimination on the basis of national origin, ancestry or ethnicity in all of the terms, conditions and privileges of employment including hiring, discharge, promotion, compensation, discipline, layoffs, job assignments, benefits and training.
If you feel you are being treated differently than other of another ethnicity in the workplace you may be the victim of national origin/ancestry discrimination.
Be Vigilant for Retaliation
At Carroll Law Firm. SC, we believe it is always best practice to contact us immediately if you believe you are the victim of national origin/ethnicity discrimination in employment because knowing your employment rights is critical to protecting yourself and your career.
However, if you exercise your right to complain about national origin or ethnicity discrimination or report discriminatory treatment before contacting an attorney, be vigilant for retaliation.
Your employer may not retaliate against you for reporting, opposing or complaining about discrimination in the workplace. Retaliation can include but is not limited to enforcing rules more strictly, judging performance more critically and altering terms, conditions or privileges of employment such as working hours, wages, work assignments, etc.