Milwaukee Age Discrimination Lawyer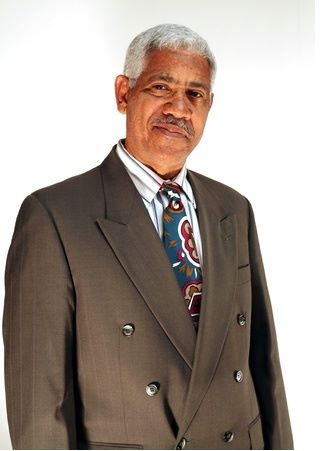 State and Federal laws protect employees from discrimination in the workplace. The laws protecting employees from employment discrimination are much broader than many people, including many employers realize. The anti-discrimination laws do not require employers to make smart decisions or to be nice or even fair to employees but they do require that employers treat employees equally regardless of their protected category.
Age Discrimination Is Illegal
Both the Age Discrimination in Employment Act of 1967 (ADEA) and the Wisconsin Fair Employment Act protect individuals over 40 years old from employment discrimination based upon age. The ADEA applies to employers with 20 or more employees. The Wisconsin Fair Employment Act covers employers with one or more employees.
What is Unlawful Age Discrimination?
Age discrimination occurs when an employer treats an applicant or employee who is 40 years old or older differently than similarly situated younger employees with respect to any term, condition or privilege of employment including hiring, training, discipline, discharge, layoffs, promotion, compensation, and benefits. The laws recognize that there is a difference between someone who is 40 years old and someone who is 60 years old. When comparing the treatment of an older worker to similarly situated younger employees, a significant difference in age is recognized even if the significantly younger person is over 40 years old.
Can there be Age Discrimination when My Boss who is also over 40 years old treats me differently than younger employees?
Yes. The laws recognize that discrimination may occur when both the victim and the person engaging in the discriminatory conduct are both over 40 years old.
Harassment because of Age is also illegal
The laws also protect employees over 40 years old from being harassed because of their age when the harassment is severe and pervasive enough to create a hostile working environment.
How Do I recognize Age Discrimination?
Age discrimination in employment is rampant in today's labor market. Employers often use "downsizing," "reorganizing" or "reductions in force" to mask discrimination against older employees. However, unlike other types of employment discrimination, it is not uncommon for there to be direct evidence of age discrimination. When a supervisor repeatedly asks you about your retirement plans or makes seemingly offhanded comments about your age it is time to start documenting the dates, times and specific statements made. Further, like most types of unlawful employment discrimination, early signs of age discrimination in employment include a sudden negative and subjective evaluation of work performance, differential treatment with respect to discipline or even in minor things such as workplace socialization.
Know Your Rights
It is quite common for employers to offer severance packages to discharged older workers. These severance packages typically include a modest payment in exchange for a release of claims. In order to release an age discrimination claim under the ADEA the employee's release must meet the following criteria:
be in writing and be understandable;
must be knowingly and voluntary;
specifically refer to ADEA rights or claims;
not waive rights or claims that may arise in the future;
be in exchange for valuable consideration in addition to anything of value to which the individual already is entitled;
advise the individual in writing to consult an attorney before signing the waiver; and provide the individual at least 21 days to consider the agreement and at least 7 days to revoke the agreement after signing it.
Be Vigilant for Retaliation
At Carroll Law Firm. SC, we believe it is always best practice to contact us immediately if you believe you are the victim of age discrimination in employment because knowing your employment rights is critical to protecting yourself and your career.
However, if you choose to complain about age discrimination or report discriminatory treatment before contacting an attorney, be vigilant for retaliation. Your employer may not retaliate against you for reporting, opposing or complaining about age discrimination in the workplace. Retaliation can include but is not limited to enforcing rules more strictly, judging performance more critically and altering terms, conditions or privileges of employment such as working hours, wages, and work assignments.