Milwaukee Gender Discrimination Lawyer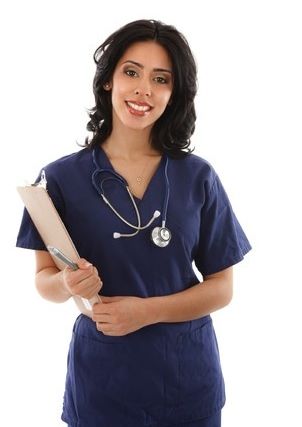 Gender Discrimination Is Illegal
Both State and Federal laws prohibit gender discrimination in the workplace
What is Gender Discrimination?
Gender discrimination involves an employer treating an applicant or employee differently than other employees based upon their gender or sex. Gender discrimination includes more than simply favoring one gender over the other. It also includes treating employees differently based on gender stereotypes or because he or she does not conform to the traditional notions of femininity or masculinity.
Gender discrimination can also include treating an employee less favorably because of their association with an organization or group that is generally associated with people of a certain gender. For example, an employer may not treat a woman who is associated with the National Organization of Women differently than men or even other women because of her association with that group.
The laws prohibit discrimination on the basis of gender or sex in all of the terms, conditions and privileges of employment including hiring, discharge, promotion, compensation, discipline, layoffs, job assignments, benefits and training.
Who is Protected by Anti Gender Discrimination Laws?
The laws protect both men and women from discrimination based upon their gender. Just as a woman may face discrimination based upon her gender in a male dominated workplace, a male employee such as a nurse may face gender discrimination in a female dominated workplace. However, it is important to note that men may also be perpetrators of gender discrimination against men and women may be perpetrators of gender discrimination against women.
Harassment
Sexual Harassment is a form of gender discrimination, if you believe you are the victim of sexual harassment in the workplace please click here.
How Do I recognize Gender Discrimination?
At times Gender discrimination can be difficult to recognize because it has become less overt. Further, with larger employers, gender discrimination is often not part of the entire corporate culture but rather tends to occur in departments. This can make recognizing gender discrimination difficult because a woman may see other women succeeding within the company and, therefore, not make the connection that she may have been denied a promotion because the director in her department favors men.
That is not to imply that the days of the "glass ceiling" and "old boys clubs" are gone for good. Traditional methods of recognizing gender discrimination still work. For example, if you are passed over for a promotion in favor if a male employee with less experience or if your new boss judges your work performance more critically than male counterparts, you may be the victim of gender discrimination. If you were disciplined or discharged for conduct that others of the opposite gender have also engaged in without any disciplinary action you are likely the victim of gender discrimination.
In today's world recognizing gender discrimination before it results in an adverse employment action is, to some degree, about perception. If your work environment is uncomfortable or you do not feel listened to or valued and you sense gender is the reason, gender discrimination may be at play.
Be Vigilant for Retaliation
At Carroll Law Firm. SC, we believe it is always best practice to contact us immediately if you believe you are the victim of Gender Discrimination in employment because knowing your employment rights is critical to protecting yourself and your career.
However, if you choose to complain about gender discrimination or report discriminatory treatment before contacting an attorney, be vigilant for retaliation. Your employer may not retaliate against you for reporting, opposing or complaining about gender discrimination in the workplace. Retaliation can include but is not limited to enforcing rules more strictly, judging performance more critically and altering terms, conditions or privileges of employment such as working hours, wages, work assignments, etc.