Milwaukee Retaliation Employment Law Attorney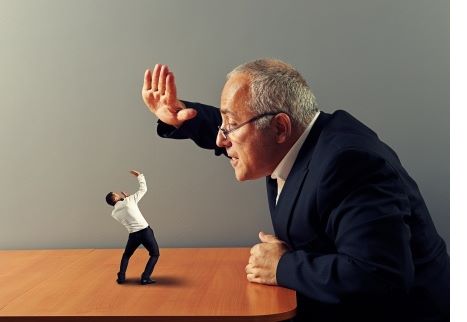 What is Employment Retaliation
Workplace retaliation involves treating an employee differently than other employees because the employee engaged in protected activities under the law.
Protected Activities
When an employee engages in certain activities they may not be retaliated against by their employers.
There are a multitude of protected activities. The following list is not exhaustive so if you feel that you have been retaliated against by your employer contact a Milwaukee Retaliation Attorney at Carroll Law Firm today.
Filing a charge/complaint of discrimination
Assisting in someone else's charge or complaint of discrimination (such as being a witness)
Opposing discrimination in the workplace - complaining about discrimination or illegal harassment on behalf of yourself or others
Reporting sexual harassment
Requesting an accommodation for disability
Taking a leave of absence

FMLA leave
Disability Leave
Pregnancy

Health Care Worker Retaliation - this category is very broad and includes internal and external reporting of anything the employee reasonably believes may be a violation of the law or of a standard of care.
Filing or threatening to file a wage complaint
Sarbanes Oxley - Reporting or opposing financial fraud in publically traded companies or contractors of publicly traded companies
Reporting OSHA violations
False Claims Act or Qui Tam - Opposing fraud against the federal government
Refusing to engage in illegal or improper activity or reporting illegal or improper activity in the workplace
Refusing to attend a meeting or engage in communication about religious or political matters
Exercising First Amendment Rights - Public Employees
Engaging in Protected Concerted Activity - complaining about wages, hours or working conditions on behalf of yourself and other employees
Retaliatory Actions
Sometimes an employer's retaliation is obvious. For example, a nurse who is called into the DON's office and is told that she is being fired for making a report to the State regarding a quality of care issue has an open and shut case of retaliation. However, in most cases employers may be more patient subtle and devious in their acts of retaliation. Retaliatory acts include:
Discharge
Discipline
Demotion
Poor performance evaluations
Transfer
Reduction in Hours
Refusing to promote
Putting the Pieces Together
Retaliation cases can be complex. The key to proving claims of retaliation is to tie the protected activity to the adverse employment action. It is not uncommon for retaliation to occur over an extended period of time. Often it will start with subjective criticism of job performance which leads to a poor performance review, which leads to a Performance Improvement Plan which leads to discharge.
Attorney Douglas J. Carroll, Jr., the founder and managing attorney at Carroll Law Firm, SC has the knowledge and experience to peel back the layers of management-speak designed to hide unlawful employment retaliation and get at the truth.
Once an employee asserts a retaliation claim, many employers have the recourses to hire large corporate law firms to defend their actions. Carroll Law Firm, SC focuses its entire legal practice on representing employees, professionals and executives. Loyalties will never be divided because the firm does not represent employers. Attorney Douglas J. Carroll, Jr., is not intimidated by large employers. He has the skill and tenacity to effectively fight for justice regardless of the size and recourses of the employer or the law firm they hire.