Milwaukee Non Compete Agreements and Professional Employment Law Attorney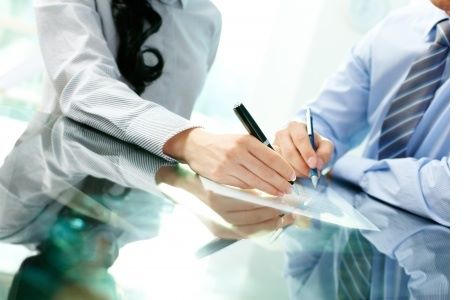 What is a Non-Compete Agreement
A non-compete agreement is a contract between an employer and an employee which limits the ability of the employee to engage in activities competitive to the employer during the employment relationship and for a period of time after termination of the employment relationship.
Are Non-Compete Agreements Enforceable
Generally, yes. While Wisconsin Law generally disfavors non-compete agreements, it also recognizes that in some instances an employer has legitimate business interests that are worthy of protecting.
Wisconsin law favors the mobility of workers and therefore considers any restriction on trade or competition as suspect on its face. Accordingly, any covenant not to compete will be strictly construed. However, the law recognizes that an employer may impose reasonable restrictions on competition to protect its legitimate business interests.
Non-Compete Agreement Negotiation
While it is most common for an employer to present an employee with a non-compete agreement at the commencement of the employment relationship, an employer may also decide to require a non-compete agreement from its employees at any point during the employment relationship.
Hiring a Wisconsin non-compete attorney to review and negotiate a proposed non-compete agreement is wise and may be much more cost effective than retaining an attorney after a dispute arises. At Carroll Law Firm, SC, we will explain the terms of a non-compete agreement to you so that you understand your rights and obligations under the contract. We will analyze the contract to determine if there are any provisions which need to be removed or altered and whether there are terms which need to be added to protect your rights and your career.
When an employer is left to its own devices in drafting a non-compete agreement the result is often an overly broad and restrictive agreement. When an employee leaves his or her job and accepts other employment or starts a business in a field even remotely similar to that of the employer, it is not uncommon for an employer to send a threatening letter demanding that the employee adhere to the covenant not to compete. Attorney Douglas J. Carroll, Jr., has extensive experience responding to such letters and in many instances negotiating with the employer to limit the scope or even waive overly broad and restrictive non-compete agreements.
Non-Compete Agreement Litigation
Disputes involving non-compete agreements can cause confusion, stress and damage to your career. Defending litigation instigated by an overly aggressive employer can be time consuming and costly.
However, there are times when litigation is necessary. Attorney Douglas J. Carroll, Jr., has the legal knowledge and the trial skills to aggressively litigate non-compete agreement disputes and obtain results.