Milwaukee Employment Contracts and Professional Employment Law Attorney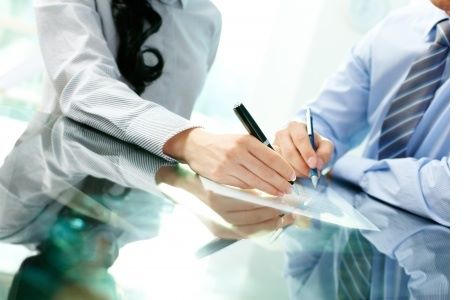 What is an Employment Contract
At its foundation, a contact is a promise or a number of promises made by the parties to the contract for which there is a legal remedy if there is a breach of those promises. An employment contract, therefore, is a promise or a number of promises between an employer and an employee that relate to the terms and conditions of the employment relationship. Employment contracts are common for executives, doctors, technical fields, top sales and marketing people, and other professional fields where the labor market is tight and/or specialized.
Negotiation
The beginning of an employment relationship is often a time of optimism and excitement for both the employer and employee. When an employer drafts an employment contract it often focuses on terms which benefit and protect the employer. Through negotiation before the contract is signed, an employee may take advantage of the optimism surrounding the commencement of the employment relationship to ensure that the agreement reflects the needs of both parties.
At Carroll Law Firm, SC, we will explain the terms of a proposed employment contract to you so that you understand your rights and obligations under the contract. We will analyze the contract to determine if there are any provisions which need to be removed or altered and whether there are terms which need to be added to protect your rights and your career.
Litigation
Disputes involving employment contracts can cause confusion, stress and damage to your career. If your employer has breached or is threatening to breach your employment contract or has accused you of breaching your employment contract it is wise to get quality legal representation from a Milwaukee employment contract attorney as soon as possible. Failing to act in a timely manner with respect to a breach of employment contract may hinder your ability to enforce the contract or recover damages for its breach.
While many Wisconsin employment contract disputes can be resolved without the need for litigation, there are times when litigation is necessary. Attorney Douglas J. Carroll, Jr., has extensive experience litigating contract disputes. He has the legal knowledge and the trial skills to aggressively litigate employment contract disputes and obtain results.