Milwaukee Wage & Hour Attorney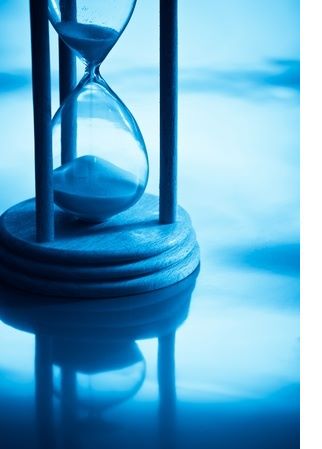 You work hard for your money. Do not let your employer take advantage of you. If you are being underpaid, contact Carroll Law Firm, SC today. Carroll Law Firm, SC focuses its entire legal practice on representing employees, professionals and executives. Loyalties will never be divided because the firm does not represent employers. Attorney Douglas J. Carroll, Jr., the founder and managing attorney at Carroll Law Firm, SC, has the knowledge and experience to ensure that you are paid fairly for your work regardless of the size and recourses of the employer or the law firm they hire.
Milwaukee Overtime Attorney
Generally, most employees are entitled to be paid overtime for all hours worked over 40 hours in a work week. Overtime is one and one half times the employee's regular hourly rate. There are exceptions to the general rule. Employees who are not entitled to overtime are called "Exempt Employees." This is because the law refers to the exceptions to the general rule that employees are entitled to overtime as "exemptions." The most common exemptions are for executive, professional and administrative employees. Additionally some truck drivers, computer employees and outside sales people are exempt.
Being labeled a salaried employee does not automatically mean that you are exempt from the overtime laws. Similarly, a certain job title does not make you exempt from the overtime laws. Many employers use job titles such as "manager" in an attempt to pigeonhole a non-exempt employee into one of the exempt categories. It is your actual daily job duties that will determine if one of the exemptions applies to you.
The tests used to determine if an exemption applies are quite complicated and are subject to interpretation. Many people do not know that they are entitled to be paid overtime especially those employed in sales positions, in the banking, financial fast food and real estate industries. Do not assume you are not entitled to overtime because you are paid on a salary basis or because of your job title. If a salaried employee is entitled to overtime, the rate must be calculated by using all of the employee's compensation including base pay, bonuses, commissions, and incentive pay. The burden to maintain records is on the employer not the employee. If the employer has not maintained adequate records, it will bear the burden to dispute the employee's reasonable estimates.
You may have a claim even if your employer pays overtime but refused to pay for "unapproved" overtime. The law provides that employees are entitled to be paid for all hours they are suffered or permitted to work. This places the burden on the employer to forbid overtime. If your employer knows or reasonably should have known you worked overtime, you are entitled to be paid for those hours worked. However, an employer cannot simply institute a policy that it will not pay for unapproved overtime. If the employer allowed the work to be done it is generally obligated to pay overtime.
Milwaukee Minimum Wage Attorney
The minimum wage is currently $7.25 per hour and $2.33 for tipped credit employees. If you are earning less than minimum wage your rights are being violated.
Typical examples of minimum wage violations are when an employee is paid on a salary basis and required to work so many hours that their hourly rate falls below the minimum wage rate or when an employer pays employees on a flat rate or commission basis and fails to supplement the employee's pay in slow periods.
Tipped employees are the most common victims of overtime and minimum wage violations. For example, if tipped employees are required to perform too much non-tipped work or the employer keeps a portion of the employee's tips, the employer may become responsible for paying the full minimum wage rather than the tipped credit wage. Additionally, if the employer requires a tip pooling arrangement only employees who regularly and customarily receive tips may be part of the pool. If the tip pooling arrangement violates the law, the employer may be responsible for payment of the full minimum wage.