Milwaukee Unemployment Attorney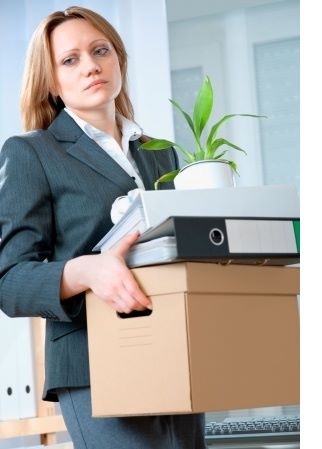 Wisconsin's Public Policy on Unemployment Insurance Benefits
Wisconsin laws recognize that unemployment is an urgent public concern affecting the health, morals and welfare of the people in this state. Unemployment does not just affect the unemployed individual and his or her family but also affects Wisconsin's farmers, merchants and manufacturers. This is because an unemployed individual's decreased purchasing power reduces demand for products and services. Accordingly, Wisconsin has developed a unemployment insurance system that requires employers to pay at least part of the social cost connected with their own irregular operations by financing benefits for their own unemployed workers. Since Wisconsin employers must fund their own unemployment insurance accounts they take these costs into consideration when deciding on a wage for their employees.
Accordingly, contrary to common misconceptions, by working you have been indirectly contributing to your employer's unemployment insurance account.
Applying for Unemployment Insurance Benefits
If you have been discharged, laid-off or quit with cause attributable to your employer you are entitled to apply for unemployment insurance benefits. For more information visit the Wisconsin Department of Workforce Development - Unemployment Insurance Division's website at
https://dwd.wisconsin.gov/uiben/before_menu.htm
.
When Should You Contact An Attorney
After you apply for benefits your payments may be withheld if there are any eligibility issues raised by your application. A Claims Specialist will conduct an investigation and issue a written Determination. Both you and your employer may appeal the Determination and a hearing before an Administrative Law Judge will be scheduled. While it is not necessary to have an attorney represent you at an appeal hearing, it is best practice to have a competent attorney represent you. If you need to file an appeal or if your employer has filed an appeal contact a Milwaukee Unemployment Lawyer at Carroll Law Firm, SC as soon as possible.
Wisconsin's New Laws
The new law provides a definition of the term "misconduct." If an employee is discharged for "misconduct" connected with his or her employment, he or she is ineligible to receive Wisconsin Unemployment Insurance benefits until 7 weeks have elapsed and the employee has earned 14 times their weekly benefit rate. The law defines "misconduct" as:
One or more actions or conduct evincing such willful or wanton disregard of an employer's interests as is found in deliberate violations or disregard of standards of behavior which an employer has a right to expect of his or her employees, or in carelessness or negligence of such degree or recurrence as to manifest culpability, wrongful intent, or evil design of equal severity to such disregard, or to show an intentional and substantial disregard of an employer's interests, or of an employee's duties and obligations to his or her employer. In addition, "misconduct" includes:
(a) A violation by an employee of an employer's reasonable written policy concerning the use of alcohol beverages, or use of a controlled substance or a controlled substance analog, if the employee:
1. Had knowledge of the alcohol beverage or controlled substance policy; and
2. Admitted to the use of alcohol beverages or a controlled substance or controlled substance analog or refused to take a test or tested positive for the use of alcohol beverages or a controlled substance or controlled substance analog in a test used by the employer in accordance with a testing methodology approved by the department.
(b) Theft of an employer's property or services with intent to deprive the employer of the property or services permanently, theft of currency of any value, felonious conduct connected with an employee's employment with his or her employer, or intentional or negligent conduct by an employee that causes substantial damage to his or her employer's property.
(c) Conviction of an employee of a crime or other offense subject to civil forfeiture, while on or off duty, if the conviction makes it impossible for the employee to perform the duties that the employee performs for his or her employer.
(d) One or more threats or acts of harassment, assault, or other physical violence instigated by an employee at the workplace of his or her employer.
(e) Absenteeism by an employee on more than 2 occasions within the 120-day period before the date of the employee's termination, unless otherwise specified by his or her employer in an employment manual of which the employee has acknowledged receipt with his or her signature, or excessive tardiness by an employee in violation of a policy of the employer that has been communicated to the employee, if the employee does not provide to his or her employer both notice and one or more valid reasons for the absenteeism or tardiness.
(f) Unless directed by an employee's employer, falsifying business records of the employer.
(g) Unless directed by the employer, a willful and deliberate violation of a written and uniformly applied standard or regulation of the federal government or a state or tribal government by an employee of an employer that is licensed or certified by a governmental agency, which standard or regulation has been communicated by the employer to the employee and which violation would cause the employer to be sanctioned or to have its license or certification suspended by the agency.
Additionally, Wisconsin has also created a lesser standard than misconduct. If an employee is discharged for "substantial fault," the employee is ineligible for Wisconsin Unemployment Insurance benefits until 7 weeks have elapsed and the employee has earned 14 times his or her weekly benefit rate. The law defines "substantial fault" includes those acts or omissions of an employee over which the employee exercised reasonable control and which violate reasonable requirements of the employee's employer but does not include any of the following:
1. One or more minor infractions of rules unless an infraction is repeated after the employer warns the employee about the infraction.
2. One or more inadvertent errors made by the employee.
3. Any failure of the employee to perform work because of insufficient skill, ability, or equipment.