Milwaukee Employment Discrimination Lawyer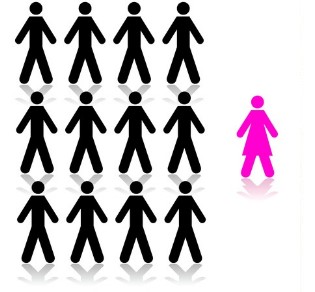 State and Federal laws protect employees from discrimination in the workplace. The laws protecting employees from employment discrimination are much broader than many people, including many employers realize. The anti-discrimination laws do not require employers to make smart decisions or to be nice or even fair to employees but they do require that employers treat employees equally regardless of their protected category.
Prohibited Discriminatory Actions
It is an unlawful employment practice for an employer to fail or refuse to hire, or to discharge any individual, or otherwise to discriminate against any individual with respect to compensation, promotion, advancement, discipline, suspension or the general terms conditions and privileges of employment based on their protected category.
Types of Employment Discrimination - Protected Categories
Age discrimination involves treating an employee or applicant for employment differently based upon their age. The Wisconsin Fair Employment Act and the Age Discrimination in Employment Act protect employees over the age of 40 from workplace discrimination and harassment because of their age.
Sex discrimination involves treating an employee or applicant for employment differently because of his or her sex. The laws prohibiting discrimination on the basis of gender protect both women and men from discrimination on the basis of their gender. Sexual Harassment is a form of gender discrimination. If you believe you are the victim of sexual harassment please
click here
.
Race discrimination involves treating an employee or applicant for employment differently because of the individual's race or the individual's association (including marriage) to a person of a particular race. Color discrimination is closely related to Race discrimination and involves treating an employee or applicant for employment differently because of the color of their skin. Harassment on the basis of race is also prohibited.
It is unlawful for an employer to treat an employee or applicant for employment differently because of pregnancy. The most obvious example of pregnancy discrimination is where an employer fears that an employee may be less dedicated to her job after having a child and finds an excuse to discharge a woman after learning she is pregnant. However, pregnancy discrimination also includes less obvious acts of forcing pregnant woman to take time off or to change their job duties during their pregnancy. Further, there may be times during pregnancy where a woman is temporarily unable to perform her job because of a medical condition related to her pregnancy. In such situations the employer is required to treat her the same way it treats other temporarily disabled employees including but not limited to providing light duty, alternative assignments and providing leaves of absence.
Milwaukee Employment Attorney Milwaukee Employment Discrimination LawyerEmployers may not discriminate individuals based upon the country in which they were born or the part of the world they or from. Employees are also protected from discrimination because of their ethnic background, because they appear to be of a certain ethnic background or because they may speak with an accent.
Wisconsin is one of few states to protect employees from employment discrimination because of their arrest or conviction record.
Unless an employer conducts its own investigation and determines that an employee committed an offense, it is unlawful for an employer to discharge an employee because of arrest. However, an employer may refuse to employ an applicant or may suspend an employee during the pendency of the criminal charge if the arrest is substantially related to the job. The Wisconsin Fair Employment Act defines arrest to include information indicating that an individual has been questioned, apprehended, taken into custody or detention, held for investigation, arrested, charged with, indicted or tried for any felony, misdemeanor or other offense pursuant to any law enforcement or military authority.
It is unlawful for an employer to discriminate against an applicant or employee because of conviction record unless the circumstances of the conviction are substantially related to the circumstances of the particular job.
It is absolutely critical for job applicants to accurately disclose arrests and/or convictions on job applications where required.
The term "Creed" means a system of religious beliefs, including moral or ethical beliefs about right and wrong, that are sincerely held with the strength of traditional religious views. Just like other forms of discrimination, with certain exceptions, employers are not allowed to refuse to hire, suspend, terminate or discriminate in the terms and conditions of employment, compensation, promotion on the basis of creed. Additionally, in most circumstances, employers must provide reasonable accommodations for employees' religious beliefs.
The Wisconsin Fair Employment act prohibits employers from discriminating against employees or applicants because of their sexual orientation or the perception that they are homosexual. Sexual orientation includes the individual's preference for heterosexuality, homosexuality, or bisexuality.
Married people are often more expensive to employ than singles. However, married people are generally more likely to need stability and are not likely to move from job to job. In Wisconsin, employers may not discriminate on the basis of Marital Status. However, employers may initiate rules prohibiting spouses from supervising each other.
Recently there has been considerable positive media attention given to employers who refuse to hire smokers. In Wisconsin, those employers are in violation of the law. While an employer can prohibit an employee's use of lawful products such as cigarettes during working hours or on company property, it cannot prohibit an employee from using or not using lawful products off of the employer's premises during non-working hours except in a few special cases.
Milwaukee employment discrimination attorney,Milwaukee Employment LawyerThe Uniformed Services Employment and Reemployment Rights Act (USERRA), prohibits discrimination against persons because of their service in the Armed Forces Reserve, the National Guard, or other uniformed services. USERRA prohibits an employer from denying any benefit of employment on the basis of an individual's membership, application for membership, performance of service, application for service, or obligation for service in the uniformed services. USERRA also protects the right of veterans, reservists, National Guard members, and certain other members of the uniformed services to reclaim their civilian employment after being absent due to military service or training. The Wisconsin Fair Employment Act contains similar protections for those in any military service.